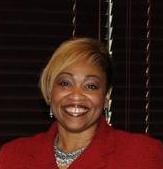 Anita F. Dickens is a retired Federal Bureau of Investigation Supervisory Special Agent with over 26 years of law enforcement experience. Ms. Dickens began her career in 1984, correlating crime statistics for the Bureau's Uniform Crime Reports, a yearly compilation of crime statistics for the United States. In 1986, Ms. Dickens earned a promotion to the position of Surveillance Specialist, serving the Washington DC office of the FBI. In 1989, she became an FBI Agent assigned to the Chicago office. Ms. Dickens has a diverse investigative background, having worked a number of federal violations, to include bank robbery, crowd management, counterintelligence, counter-terrorism and white-collar crime. Ms. Dickens was assigned to the New Orleans Field Office in 1995. During her time there, in addition to her primary responsibilities as the Regional Applicant Recruiter, she also assisted the Events Coordinator with event management and crowd control at the New Orleans Super dome. She was promoted to Supervisory Special Agent and transfer to FBI Headquarters, Washington DC, in 1998.
During her time at FBIHQ, Ms. Dickens worked as Program Manager of the "Key Assets" Program. This program assisted law enforcement nationwide in identifying and protecting critical public infrastructures such as water and power. Upon her transfer to the Inspection Division as an Assistant Inspector, she conducted internal compliance audits of FBI programs in field offices across the country. As the Career Officer for the FBI's Security Division, Ms. Dickens significantly advanced the FBI's Security Officer Program, rewriting the job description, personally assessing applicants and creating the Security Officer's Advisory Committee. Promoted to Unit Chief of the newly formed Continuing Education and Professional Development Unit, Ms. Dickens was responsible for creating and implementing development opportunities for the FBI Counterterrorism Program, both across the United States and in collaboration with its foreign allies.
In 2007, Ms. Dickens transferred to the Houston Field Office, where she served as the Counter-terrorism Program Coordinator and as an Intelligence Squad Supervisor until her retirement in 2011. Ms. Dickens is a graduate of North Carolina State University and the Kellogg School of Business "Navigating Strategic Change" Certificate Program. She is FBI certified in personnel security and suitability adjudication.