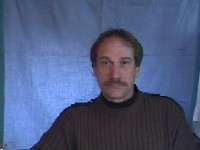 Jimmy Cupp is a recently retired Special Agent with the U. S. Treasury Department after thirty years of Federal Government service. Mr. Cupp began his career in 1974 as a police officer in Washington, D.C. He transferred as a Special Agent to the Office of Inspector General, U. S. Department of Agriculture, in 1977. He transferred as an Inspector/Special Agent to the Internal Revenue Service, U. S. Treasury Department in 1978 and retired in 2005. During his career, he served numerous details to the Federal Law Enforcement Training Center as an instructor for new Special Agents in the Criminal Investigator School and for advanced agency training. He was instrumental in the formation and implication of the undercover training program for the Internal Revenue Service and the Inspector General Academy. He is regarded as a subject matter expert in undercover operations and techniques due to his training and experience in successful undercover operations. He is a firearms instructor, armour, and expert with the handgun, shotgun, and rifle. He is currently a contract firearms instructor for Homeland Security in the training of Federal Flight Deck Officers. He is an expert in employee corruption internal investigations. He has been an Adjunct Instructor for Eastern Kentucky University in Law Enforcement and Loss Prevention.
Mr. Cupp received his Bachelor of Science in Law Enforcement from Eastern Kentucky University, and a Master of Science in Justice Administration from the University of Louisville.
He is a member of the Federal Law Enforcement Officers Association and American Society of Industrial Security.