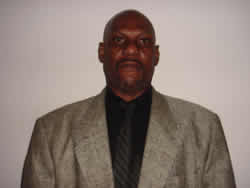 Mr. McDonald began his law enforcement career in 1966 as an Air Force security policeman which included a tour of duty at Tan Son Nhut A.F.B, Saigon R.V.N. serving with the 377th Combat Security Police Squadron during the TET offensive in 1967 thru 1968.
He joined the Columbus Ohio Police Department in 1970 until leaving the department in 1972 to join an elite undercover anti-drug force entitled Multi-State U.N.I.T. (Undercover Narcotics and Intelligence Technicians), headed by the Former Columbus Police Chief Dwight Joseph Senior. Mr. McDonald worked the Tri-State area of Ohio, Kentucky and West Virginia with Mr. Berry on numerous undercover operations over the next two years.
Mr. McDonald served from 1974 to 1982 as a Franklin County Deputy Sheriff. During his time with the Sheriff's Department he served in corrections, patrol, courtroom security and the S.W.A.T. team. While serving with the Sheriff's Department Mr. McDonald was a certified PR-24 baton and Kubaton instructor for law enforcement personnel. He also instructed civilians in the techniques of the Kubaton in a self designed two hour long class entitled "Citizen Survival Course".
Mr. McDonald had also assisted in Officer Street Survival and Anti-Terrorism Courses at the Attorney General's Office, Ohio Peace Officers Training Academy, located in London, Ohio. Most recently he has worked as a licensed Private Investigator from 1998 to 2008 in San Diego, California
While working for Baechler Investigative Services he received several certificates for outstanding accomplishment in specific job related areas.
Other Certifications:
Ohio Peace Officers Training Certificate California Private Investigator License #25231 Member Private Investigators of California Association (P.I.C.A.)